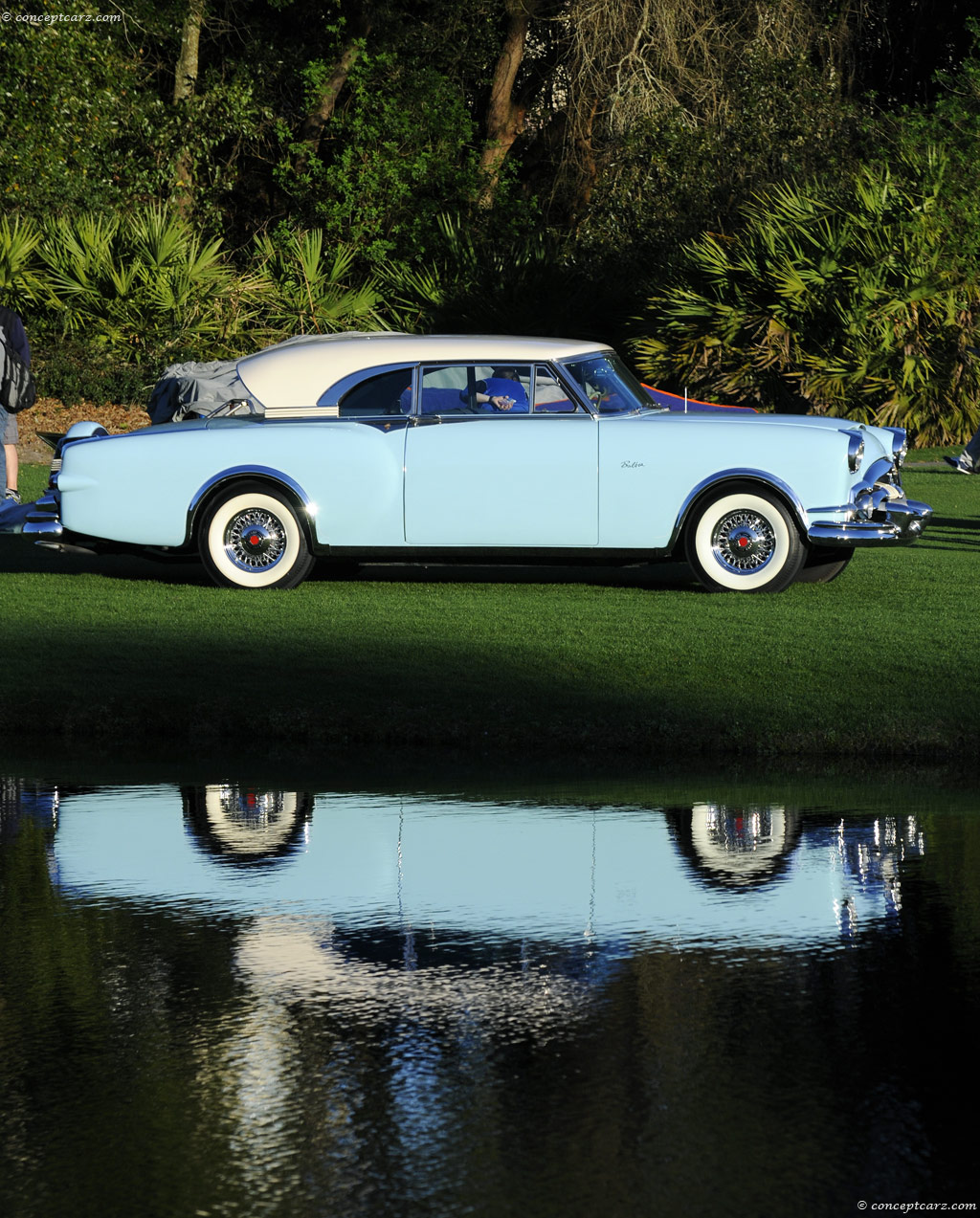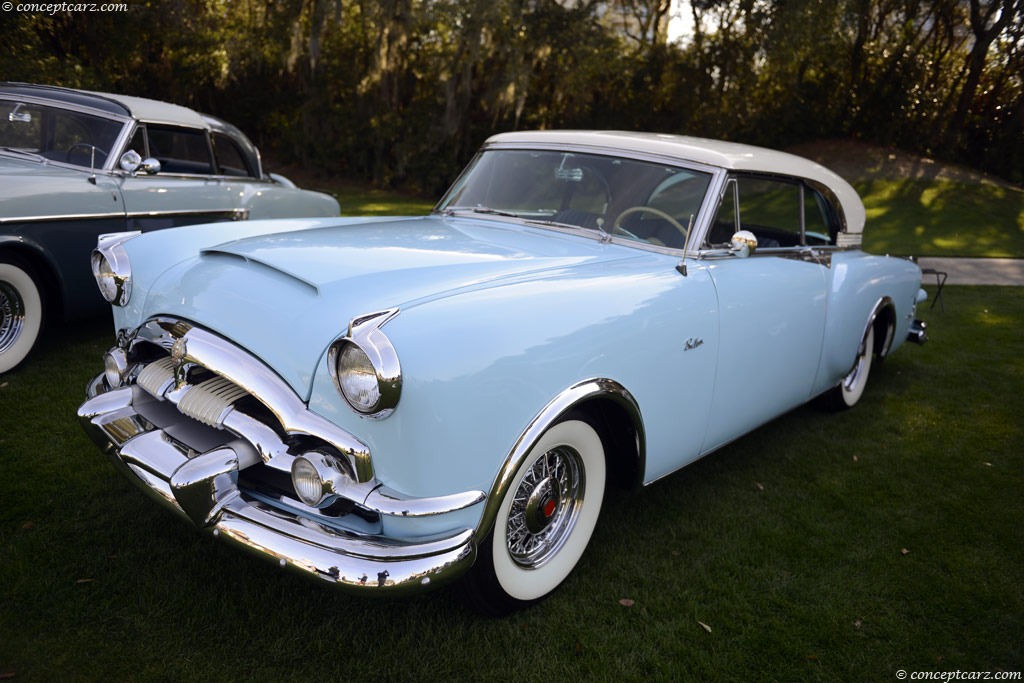 Don Mitchell, president of Mitchell-Bentley, like the Balboa so much he just had to have one for himself. Mitchell's Balboa was based on a production Caribbean (#361 out of a total of 750 models produced that year).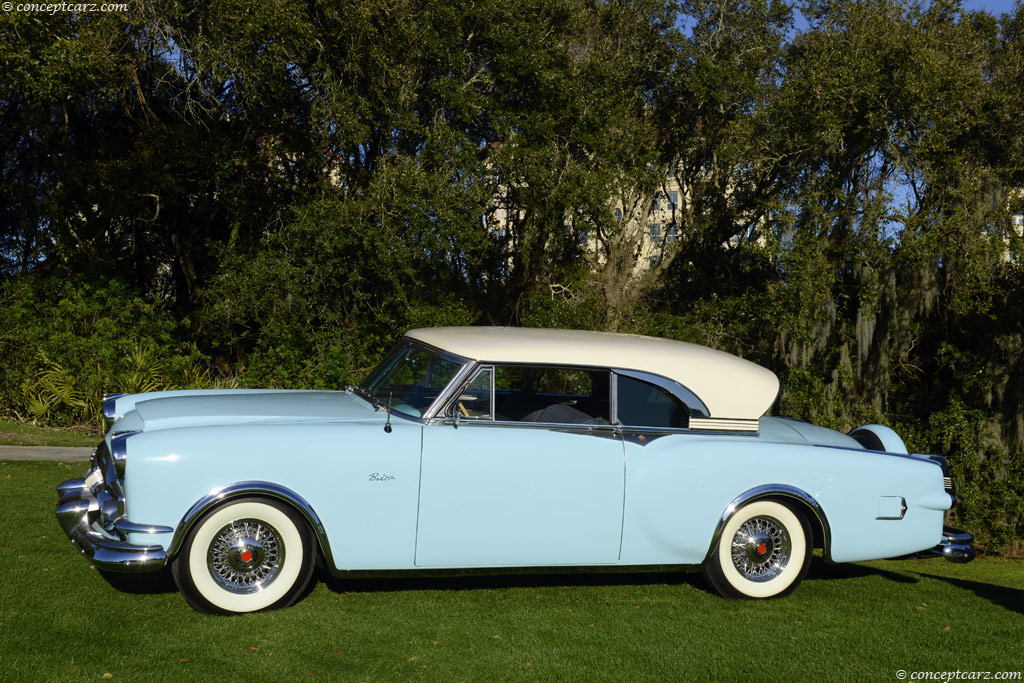 The main difference between the two Balboas is in the rear quarter window. The glass in the red and white car is elongated while the blue and white car utilizes the Caribbean's standard glass. Mitchell's car was displayed in his company's museum for decades before being acquired by the current owner.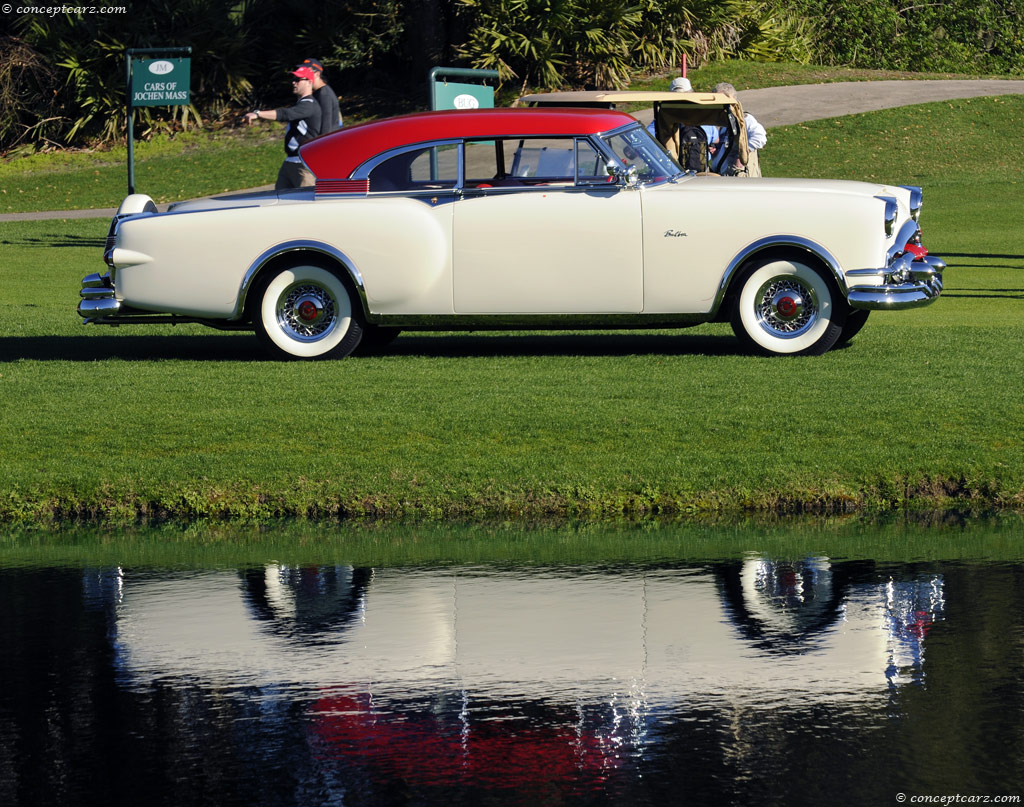 Packard was one of the leading luxury marques and one of the oldest car companies in America, with the first Packard built in 1899. The company began life as the Ohio Automobile Company based on Warren, Ohio. It became the Packard Motor Car Company in 1902 and moved to Detroit in 1903. They were recognized as the car of the presidents and kings.
The early 1950's was the era of the 'dream' car and Packard was an active participant. The Balboa X incorporated the prize-winning styling of two popular Packard predecessors, the Pan American and the Caribbean. It featured a fresh new approach to the upper body, the Canopy Top, which featured a reverse-slanted rear glass. Safety was a theme of the car as demonstrated by the reverse angle of the rear window which eliminated such hazards as snow and rain accumulation. This feature found its way into many Mercury and Lincoln models well into the 1960's.
Greater headroom and less head load was also an advantage. The intent was that the window could be raised and lowered for ventilation, although the window was actually fixed on the show car. The show car was built for Packard by the Mitchell-Bentley Corporation in Michigan.
The Packard Balboa was designed by Richard Teague, who succeeded John Reinhart as chief stylist at Packard. The car was briefly known as the Balboa-X, with the 'X' representing 'experimental.' Period press material describes only one Balboa, finished in Packard Ivory with a special maroon top. The inside is described as a Caribbean interior finished in maroon-and-white leather with embroidered Packard-crest medallions on the seat backs. Recent research suggests a second example was constructed for the personal use of Don Mitchell of Mitchell-Bentley. The car was held in a family museum for decades. That example was finished in blue and white with a naugahide interior.
After retiring from the car show circuit in 1954, the Balboa was fated to be crushed, but it was taken out of the factory by farsighted workers and saved. The car made its first public appearance at the 2012 St. Johns Concours since its initial public tour in 1953.
Source: conceptcarz.com